About
We are an expert team that delivers a proven method of Accent Reduction training for non-native English speakers. This program provides our clients with the techniques to help them overcome communication issues and enables them to reach their full potential in both work and daily life with self-assurance.
Our instructors are native English speakers with graduate degrees in education and advanced training in ESL, phonology, and communication. They have a high rate of success helping clients to reduce their accent, improve intonation, increase clarity, and gain confidence.
---
AMY DIXON, Director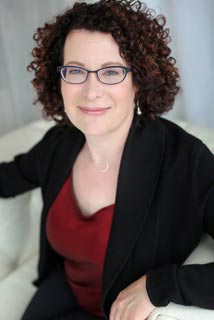 Language trainer and founder of Repeat After Me Accent Reduction, Amy is an ESL and communication professor at a university in New Jersey, having taught courses in pronunciation, business writing, and public speaking. An expert in phonology, Amy conducts pronunciation workshops in universities, libraries, and conferences. She is also a voice-over artist for documentaries, commercials, and training videos.
Amy received her M.A. in Education and is a NJ certified TESOL (Teacher of English to Speakers of Other Languages) instructor. She holds a NJ Standard Teaching Certificate, and is a certified Compton's ESL pronunciation facilitator.
---
Philosophy
We, at Repeat After Me, are accent reduction specialists who appreciate the diversity of cultures in our society. Through our dedication to clear speech, we facilitate precise understanding among people--a prerequisite for professional success and personal fulfillment.
Communicating clearly is a necessity in both the current international workplace as well as daily life. Lack of clear speech in the office can lead to misunderstandings, create problems in reporting facts, and result in professional errors. Outside the workplace, precise speech is imperative when negotiating everyday life situations.
Our mission is to eliminate the interference that prevents accurate communication. We do this by providing exceptional, customized instruction, based on each client's individual needs. We are committed to empowering our clients to speak with clarity and confidence.